I am the owner and groomer at The Fairy Dogmother, LLC. As long as I can remember I loved animals, and especially bonded with dogs. I grew up around Shih Tzus, Golden Retrievers, Labrador Retrievers, Portuguese Water Dogs, Maltese, eventually choosing a Newfoundland as my own dog, Bruno.
Bruno is the reason I own a grooming salon today. After loads of research on the breed, there was one thing that was made very clear, they need a lot of grooming! Bruno turned 11 years old March 2020 and from day 1, I would brush him every day, and I enjoyed it!
My background for over a decade is in Horticulture as a Landscape Designer and Annuals Nursery Manager. Long winters in Maine and my love for dogs eventually pushed me to look for a career which is year round but also doing something I am equally passionate about. I became a certified groomer in 2015 and have not looked back since. I groom dogs of all sizes and all breeds. I have a patience for more difficult grooms as the most rewarding part to me is the finished product and seeing a dog be happy and comfortable!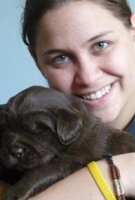 Arielle Derice Poland
Started Grooming in 2013
Founded The Fairy Dogmother, LLC in 2014
Lives in Falmouth with her three wonderful children and husband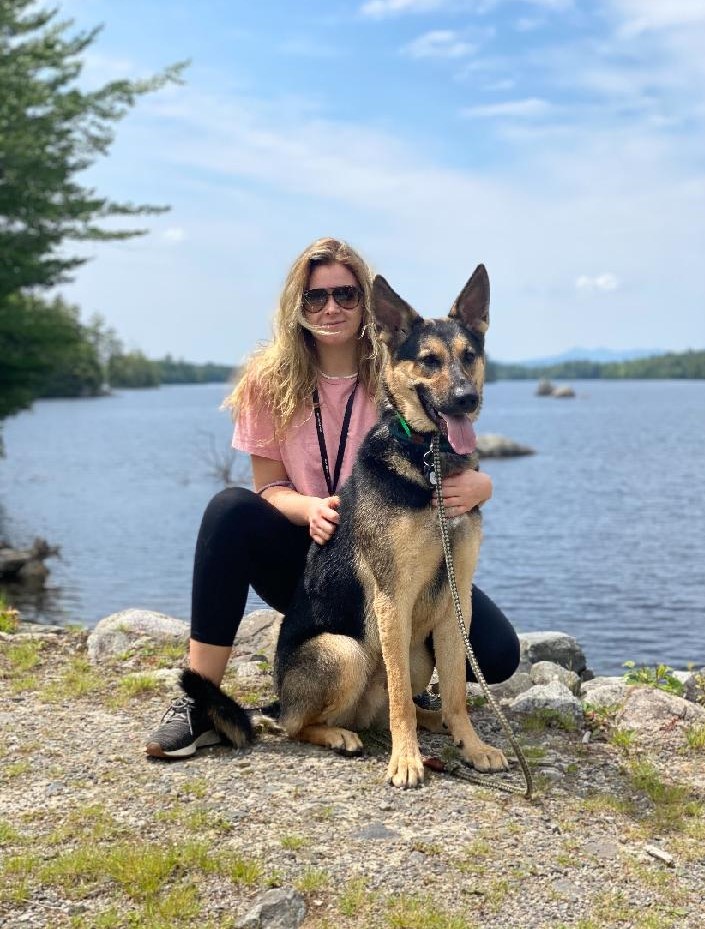 Jenn Kane
Started grooming in 2016
Joined the Fairy Dogmother Team in 2019
Lives in Falmouth with her fiance and their German Shepherd Dog Chief and Husky Mix Kimber
Certifications:
Professional Pet Grooming Certification, 2017